3 Most Amazing My Hero Academia Cosplay Ideas
09/07/2020 | CosDaddy
We've watched a lot of hero theme based movies, then how about hero theme based anime? My Hero Academia is definitely an eye-catching anime based on heroes that is worth watching. Meanwhile, for anime cosplay, it has inspired some amazing Boku no Hero Academia cosplay. As some of you have trouble with picking cosplay, here we've collected 3 most amazing My Hero Academia cosplay ideas that you would fall in love with. Keep reading!
1. Dabi Jacket Cosplay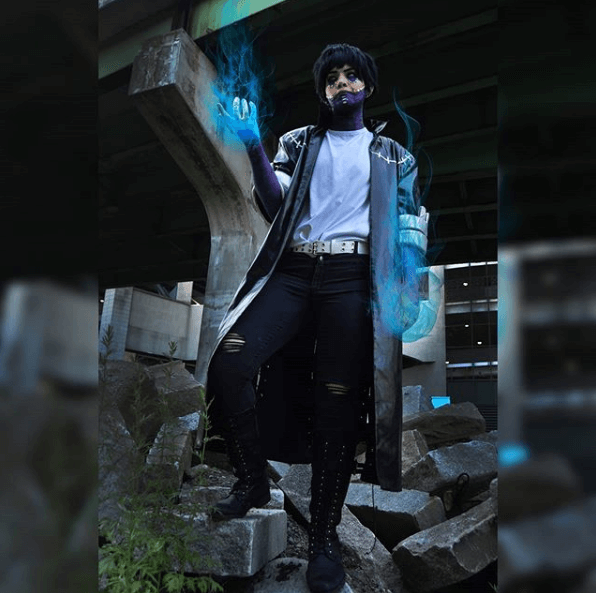 As various heroes exist in My Hero Academia, there are various villains against those heroes as well. Dabi is one of the antagonists and regarded as one of the best in his area. If you like My Hero Academia villain cosplay, Dabi will be the ideal option for you. Instagram cosplayer @ night.owlss has shown us absolutely amazing Dabi cosplay. A striking My Hero My Hero Academia villain cosplay, have a look at our blog: How To Make My Hero Academia Himiko Toga Cosplay.
Dabi is also outstanding for his facial features. Dabi make up is difficult than others and takes quite a long time. Here we provide Dabi make up tutorial for you.
2. Mandalay Cosplay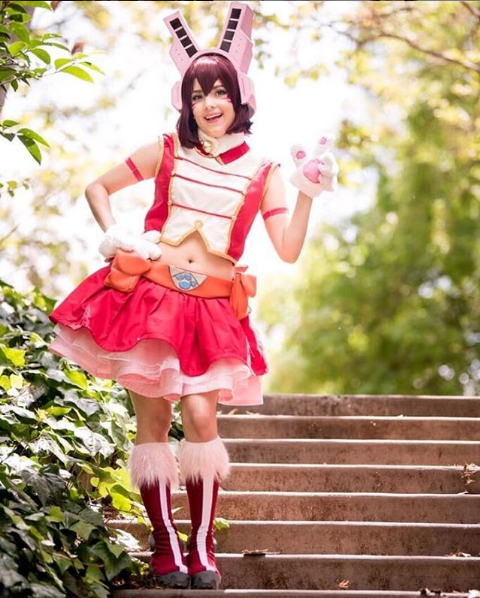 There are various female heroes in My Hero Academia, some are sexy and some are cute. Different people have different tastes. If you prefer cute Boku no Hero Academia cosplay, the pussycat Mandalay is the one whose cuteness is admired by a lot of people. Look at Instagram user dressed up as My Hero Academia Mandalay, your heart must be melting when you see such a cutie. We offer custom-made costumes by our tailors, which makes your costume hugs your curve perfectly. For more cute My Hero Academia cosplay, check out this blog: 4 Best My Hero Academia Cosplay Ideas.
3. All Might Cosplay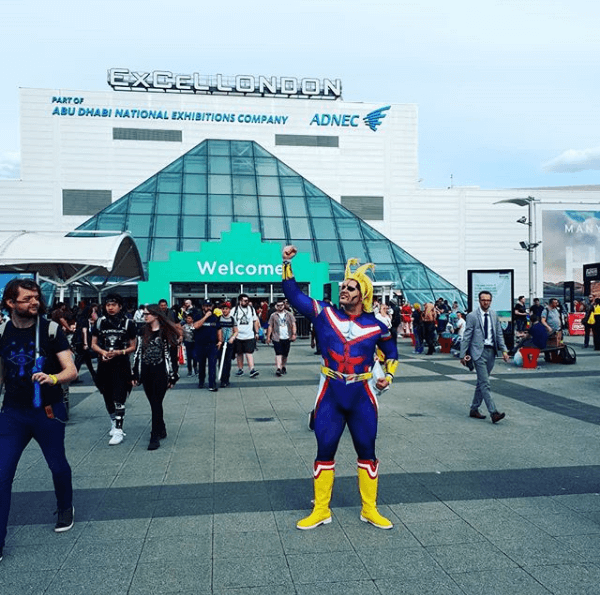 All Might is the most iconic hero in My Hero Academia. Who doesn't want to be the greatest hero in the world? In this picture, the hero standing in the middle among ordinary people is All Might cosplay by Instagram cosplayer@yazziepsychoblaze. I must say the All Might hero costume fits her well and makes her look like a real cool muscular guy. It's a good choice for those who are seeking to be a muscular hero. We offer efficient customer service, personal measure, exclusive designs, hand-crafted details, etc. Related blog for more cosplay ideas: Top 5 My Hero Academia Cosplay Ideas You Love.
The hit shonen anime My Hero Academia is a loving tribute to the existing world of action manga and American comics. Have you ever taken a moment to browse all of the insanely amazing Boku no Hero Academia cosplay out there? Because there are a lot of them. You can just start from the above listed My Hero Academia cosplay to help you choose My Hero Academia cosplay costume, My Hero Academia cosplay uniform, My Hero Academia cosplay wigs and so on. Get started now and we'll surprise you!