3 Best My Hero Academia Bakugou Katsuki Cosplay Tips
19/06/2020 | CosDaddy
My Hero Academia is one of the favorites among anime series today. The series has a lot of main characters and one of the main characters it has is Bakugou Katsuki, who plays a supporting role to the protagonist Izuku Midoriya. It means he is also a popular choice to cosplay in. In this Bakugou Katsuki Cospaly guide, CosDaddy will show you how to dress like the grenade-fisted, superpowered high school student Bakugou Katsuki. Without further ado, let's get started!
What To Wear For Bakugou Katsuki Cosplay


1. Bakugou Katsuki Hero Costume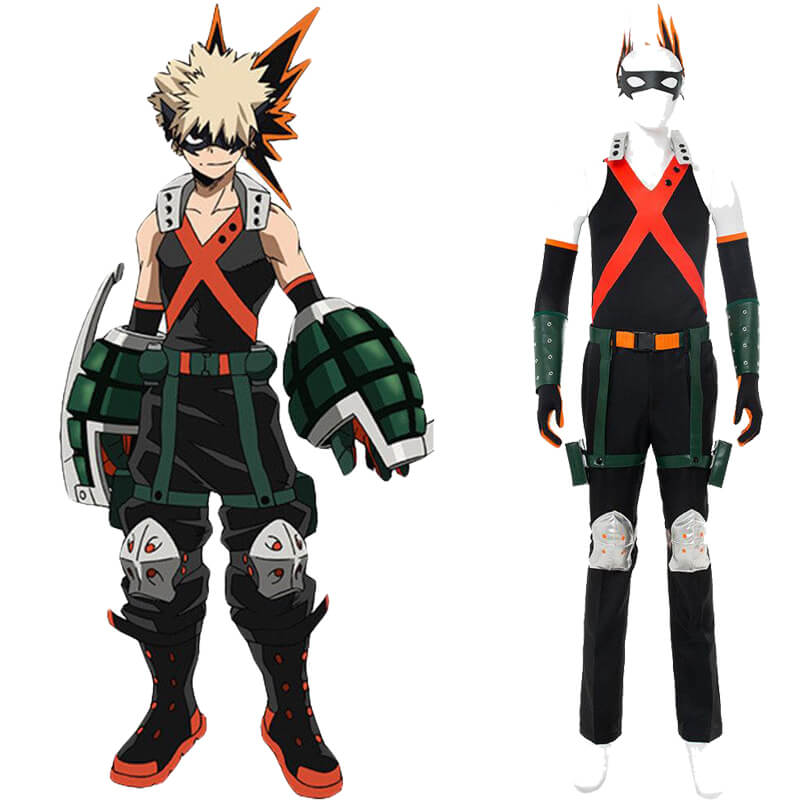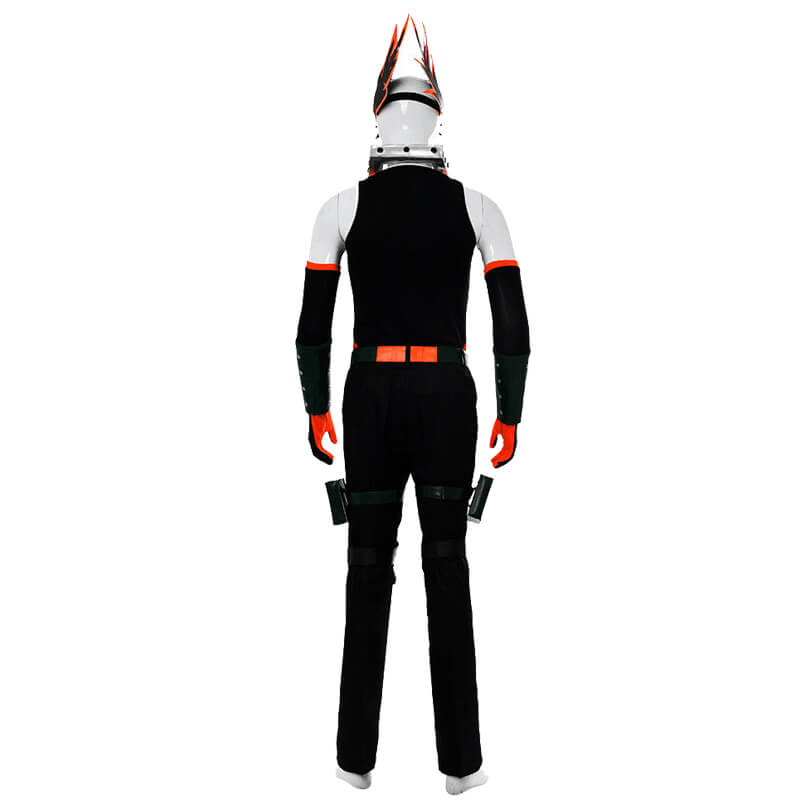 Bakugou katsuki is the average height with bright red eyes, and short, spiky blonde hair. His lightly tanned skin highlights his slim, but muscular build. He is arrogant, selfish, crude and a big bully. Despite his lousy personality, Katsuki has consistently been one of the most popular characters in My Hero Academia, according to the Popularity Polls. Bakugou Katsuki Hero Costume includes a black sleeveless tank top with a large orange "X" across his chest and black pants with knee guards. This is the perfect costume for any fans of My Hero Academia who wants to make boom at the Halloween party!
Now let's have a look at one of the fans' cosplay work with Bakugou Katsuki Hero Costume on Instagram. Does it vividly bring the character to life?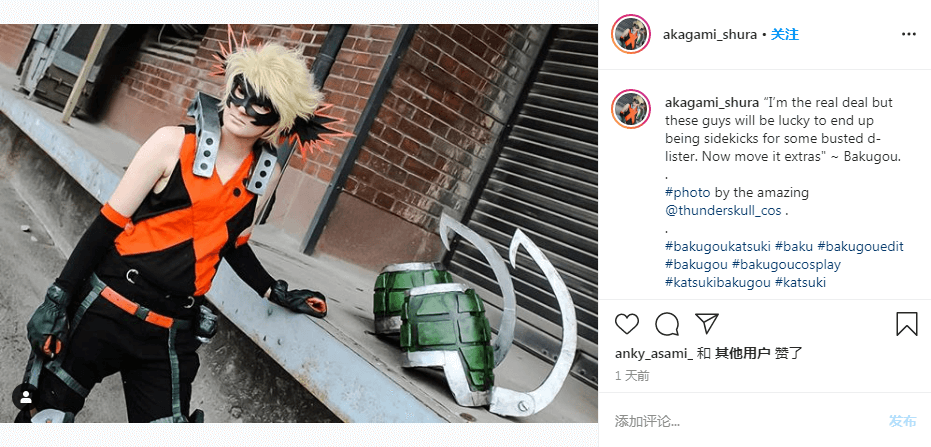 2. Bakugou Katsuki Boots Cosplay Costume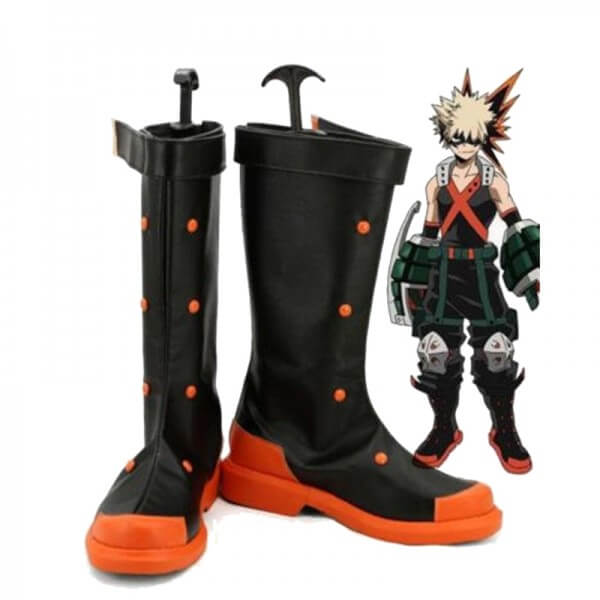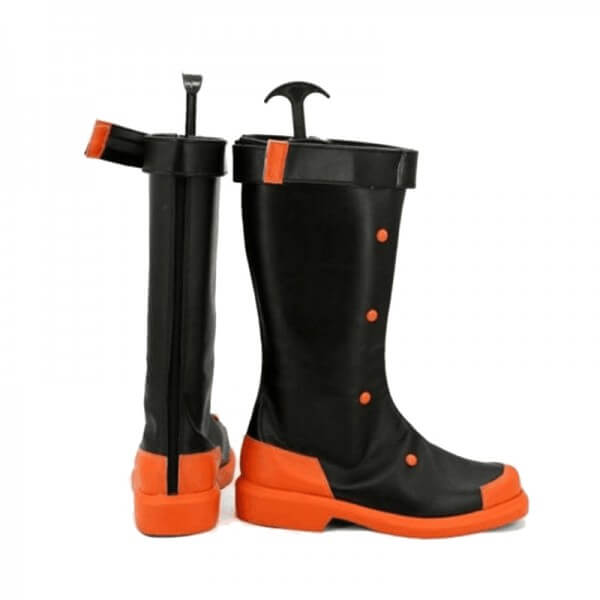 When it comes to dressing up as Bakugou Katsuki with his hero costume, don't forget the stylish Bakugou Katsuki Boots Cosplay Costume. The knee-length black combat boots with orange oranges is really a perfect match for a black sleeveless tank top with a large orange "X". You can't be a symbol if everyone else is distracted by your nasty shoes.

3. Boku no Hero Academia Bakugou Katsuki 3D Printed Hoodie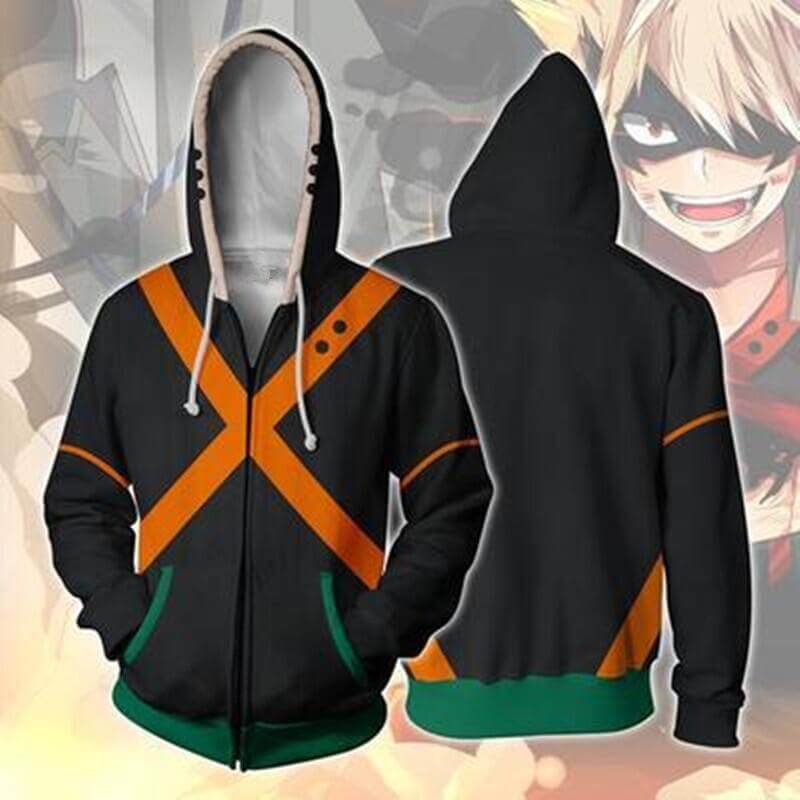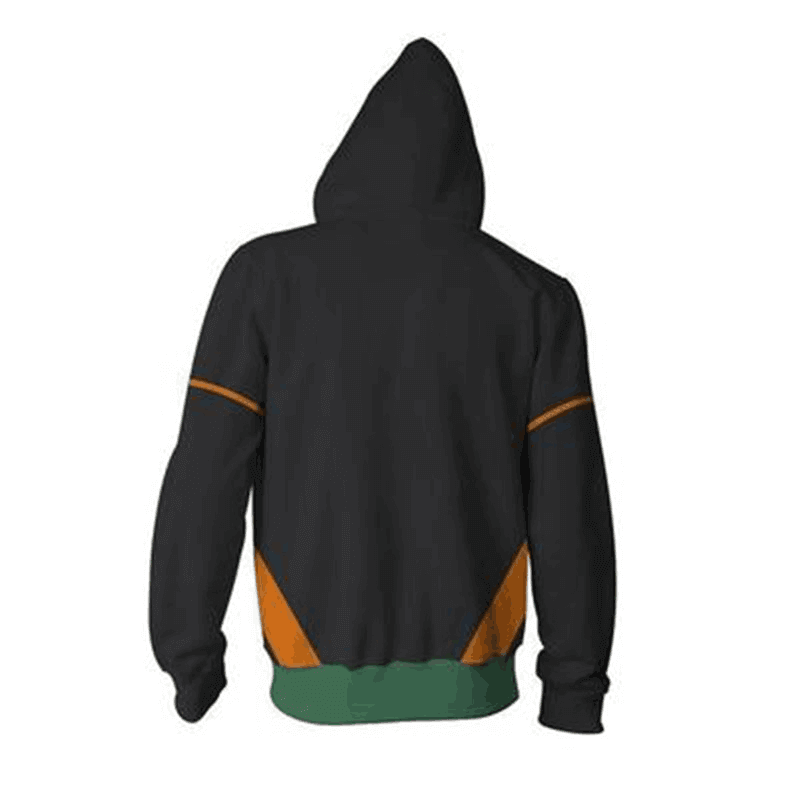 Bakugo Katsuki is one of the main characters of My Hero Academia. He started as an anti-hero, always harassing and bullying the characters, especially the main character Izuku Midoriya. However, over the course of several defeats, his personality has gotten a bit more mellow, and has at least come to appreciate the importance of his friends even he rarely expresses it. The series Popularity Poll always ranked him near in the top 5, in both U.S. and Japanese polls. That is why he is always an option for people when it refers to Boku no Hero Academia cosplay. On top of Bakugou Katsuki Hero Costume, a casual Boku no Hero Academia Bakugou Katsuki Hoodie is also a nice choice for Bakugou Katsuki cosplay in daily life.
After reading the complete Bakugou Katsuki cosplay costume guide, have you found any good ideas fit you?
Where To Get The Best Bakugou Katsuki Cospaly?


If you want to rock a cool style and win a lot of compliments on Halloween, we recommend you try Bakugou Katsuki Cosplay. If you fancy My Hero Academia Cosplay, but don't know where to buy the best My Hero Academia cosplay costume, CosDaddy is the right place. As we specialized in tailor made costume making for more than 5 years, you can get not only top quality cosplay costumes, but also friendly and efficient costumer service. Personal measure, exclusive designs and hand-crafted details.
Further questions about My Hero Academia wigs and My Hero Academia uniform? Feel free to leave them below!