Cosdaddy 2017 Game of Thrones S7 Daenerys Targaryen Mother of Dragons Dress Cosplay Costume
Product Code: TB0005
Availability: In Stock
July Sale Sitewide
Over $89 Get $8 OFF, Code: JUL8
Over $139 Get $10 OFF,Code: JUL10
Over $189 Get $15 OFF,Code: JUL15
Over $139 Get Free Gift
Cosdaddy 2017 Game of Thrones S7 Daenerys Targaryen Mother of Dragons Dress Cosplay Costume




Fabric

Cotton

Including

Black or Navy Coat+ blue Vest+ white Shirt+Pants

Movie

Game of Thrones

Character

Daenerys Targaryen


Made-to-measure: Cosdaddy costumes are all tailored made according to Amazon US size.They are a better fit for Kids,Men,Women.Cheap Game of Thrones Costumes on Amazon,Ebay or Aliexpress are usually terrible quality or has only certain sizes that are not fit your size.We do custom size for this costume. I recommend you to chose "custom size" to let us make you an custom size one for better fitting. Please fill in the tag before checkout or sent us an email about your requirement after you purchase our costume.
Fast Shipping: We usually need only 3~5 days to tailor your costume,no more than 7 days!However,You need to wait about 10 days if you buy from other sellers.Please choose Expedited Shipping if you want to get it before your latest Special Days or Halloween! Usually you can get your costume in 2 weeks for expedited Fast Shipping, or 3 weeks for Stand Shipping after you buy the costume.For the accurate delivery date ,you can contact us before you place your order.
Character Description: Daenerys Targaryen is also named Mother of Dragon,This dress is her most handsome costume in the movie Game of Thrones season 7 and is suitable for girls and women to cosplay a princess or queen on Halloween Party.It is one of the most best women costume in 2017.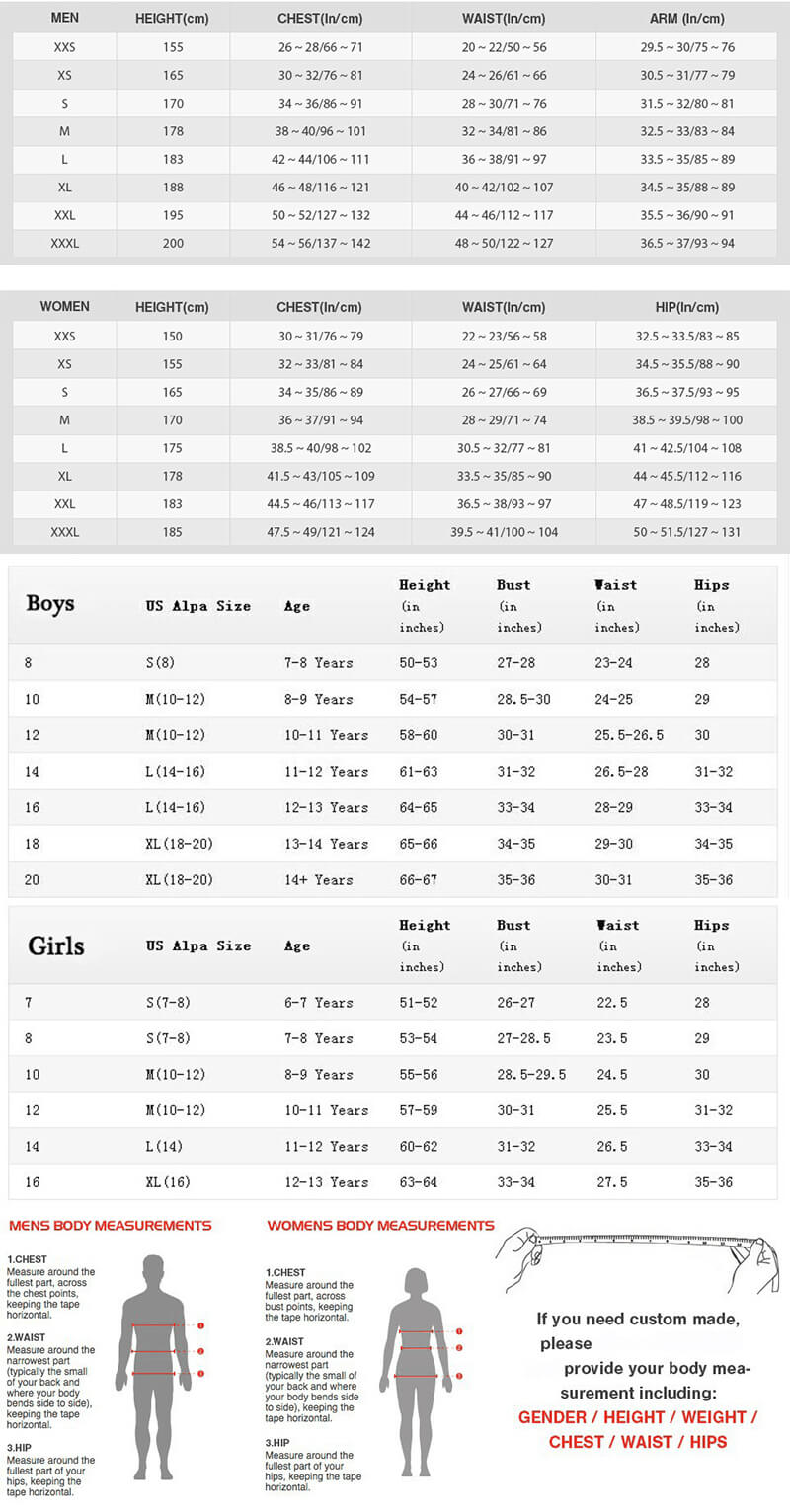 Use spaces to separate tags. Use single quotes (') for phrases.