4 Best My Hero Academia Female Hero Cosplay Ideas
23/06/2020 | CosDaddy
With the anime series My Hero Academia becoming popular, hero has been a more heatedly discussed topic than before. What's more, people pay more attention to My Hero Academia Female Hero cosplay. We see our fathers as heroes, and most of us admire those male heroes in the movies as our idols, because most people's traditional view is that men are the symbol of strength. However, females are always labeled as weak and helpless. Actually , they embody values and traits that we highly value: strong, brave and industrious. Can only males be heroes? Of course no!
Wonderful Female Heroes
In real life, there are female heroes we see everyday. Yes, our mothers. Now let's name some female heroes in anime, TV, and movies. The first one comes across my mind is the female hero Ochaco Uraraka from the popular anime series My Hero Academia. As one of the most popular characters in this anime series, Ochaco Uraraka has stolen lots of people's hearts. Here we've put together some amazing works that people brought this character to life through Ochaco Uraraka cosplay. Keep scrolling!
Ochaco Uraraka Cosplay Collection Of Artists
1. nicole.yumi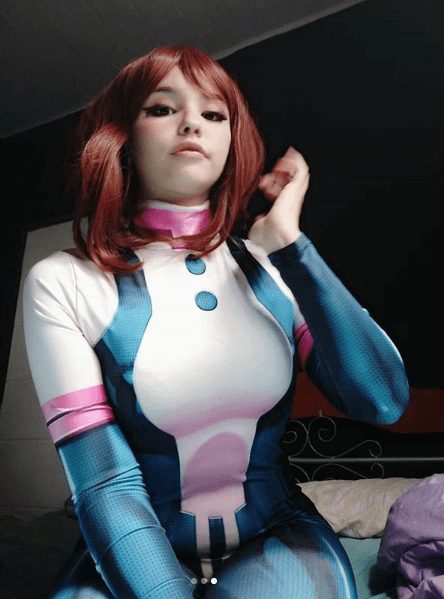 Artist nicole.yumi@supergirlscosplay received widespread praise after she showed her Ochaco Uraraka cosplay on Instagram. She is wearing Ochaco Uraraka hero costume>, with her cute baby face like Ochaco Uraraka's, her cosplay is really close to the original character. If you think you can make a more authentic Ochaco Uraraka cosplay than nicole.yumi, dress up with this set and let's see who's better!

2. piper_emerald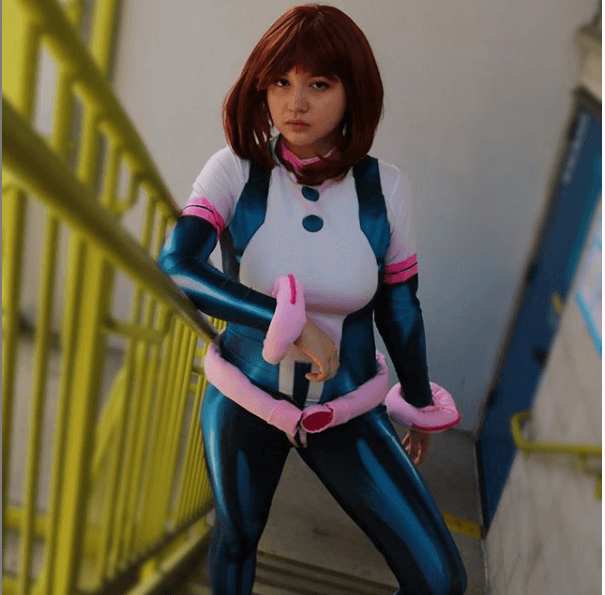 Instagram user piper_emerald is also wearing Ochaco Uraraka hero costume. Compared with the previous set, this one is designed different in the waist and legs. This set added a waist band and legs color changed blue to pink. Her cosplay demonstrates that a little change can make a big difference. Personally I prefer this set of Ochaco Uraraka hero costume. How about you? Would you choose the previous one or you like both?
3. zitronenii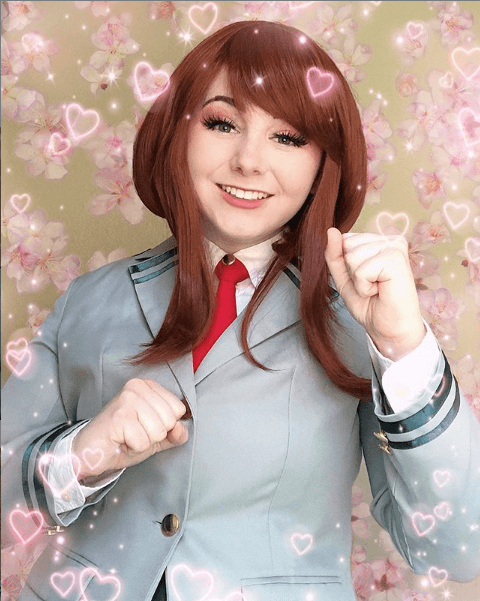 Instagram user zitronenii shows her cosplay with Ochaco Uraraka uniform cosplay costume. Look at her wearing a uniform with the sweet smile, she vividly brought adorable high school girl Ochaco Uraraka to life. Besides, in this picture the background with pink hearts and flowers is really a appropriate selection. I'm wondering what background would you choose to perfectly match your Ochaco Uraraka uniform cosplay costume? I'm looking forward to seeing it!
Personal Ochaco Uraraka Cosplay Idea
For personal preference, I recommend you Ochaco Uraraka kimono cosplay costume. Check it out If you want to see a different appearance of Ochaco Uraraka. It's a nice choice for those who are seeking for a unique Ochaco Uraraka cosplay among the above commonly seen Ochaco Uraraka cosplays. I can't wait to see your show of Ochaco Uraraka kimono cosplay costume!
Where To Get Your Ideal Ochaco Uraraka Cosplay
Those three Ochaco Uraraka cosplays may look like they come straight out of My Hero Academia series. Then the question is, where can you get your ideal Ochaco Uraraka Cosplay? There you go! CosDaddy! We have more than 5-year-experience in this field. We base in China with top sewing facilities and unique fabrications, laces and trims from over 200 resources. We earned the respect of all our customers from Japan, Korea, the U.S., the U.K., Germany, France, etc. We have what you are looking for and more. Only enter CosDaddy coupon code will help you save money,don't forget!
How To Contact Us
Several My Hero Academia female hero cosplay ideas are listed here to make you My Hero Academia cosplay more meaningful. Sure, the opinions offered above are mine alone and do not represent the views of others. If you have any other ideas, let me know. I expect to read your comments.